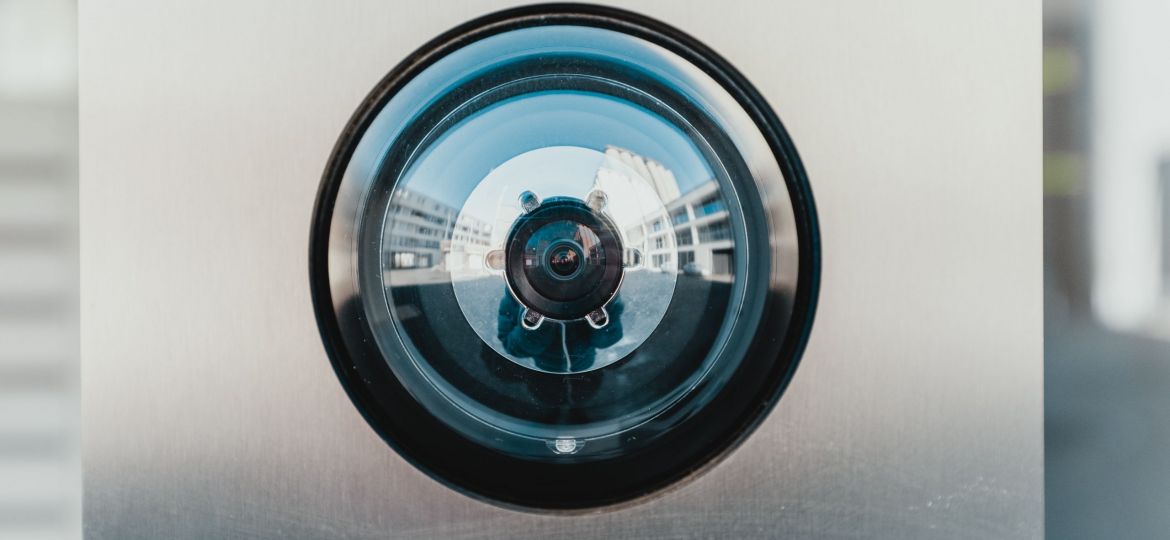 What Is Cellular Alarm Monitoring?
For a very long time, the only way to monitor your security and fire alarm systems was to plug into your telephone line. That method still functions today. However, since times and technology have changed, we now have a better monitoring method that has the added benefit of having no cables at all!
We live in a wireless world, let's face it. People regularly write emails from the stands while watching children play soccer or make hands-free phone conversations while operating their vehicles. Due to the exceptional strength and upkeep of our cellular network in Southwestern Ontario, we are able to give our customers the fantastic chance to add a cellular module, enabling your security system to interact wirelessly with our central monitoring station.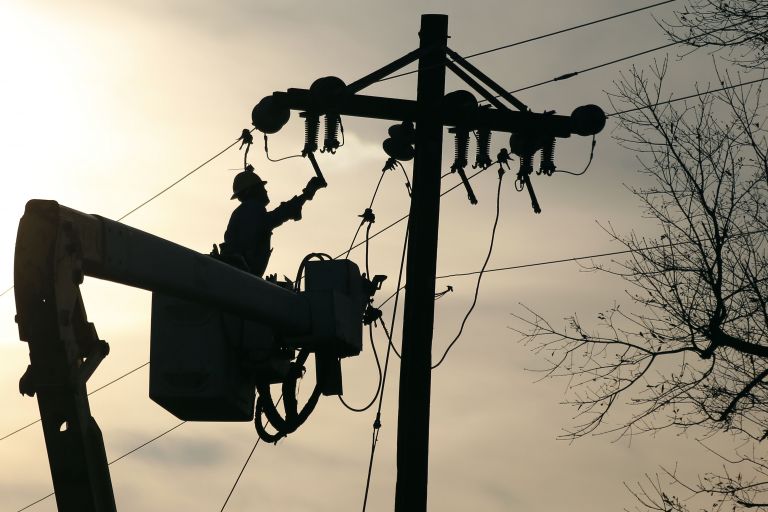 Once the powerful Cellular Module is installed, your Security System will be able to connect with our Central Monitoring Station even if high winds pull down a tree and disrupt phone service in your neighborhood. Your Cellular security system will continue to send out a signal even if your insane neighbor digs up the cable while erecting a fence next door. Your security system may still transmit a signal and be monitored even if the power goes out and every line entering your property is disconnected. All thanks to the Cellular Module, a tiny technological miracle
Hundreds of people convert from house phones to cellular every day. Customers who are wise and knowledgeable are switching to Cellular for their phone services, and they are currently switching to Cellular for their security alarm monitoring services. The ideal method for monitoring your system in 2022 and the future is a clear, powerful cellular signal provided by a cellular alarm monitoring system from your security panel to our central monitoring station. Cellular Alarm Monitoring will enable us to deliver the finest service possible to you, which is something we want to do.
Things like the TV remote, WiFi, remote car starters, GPS, and even cellular security are all products of wireless technology. Guard n Watch  has promised you that we will be on guard around-the-clock, every day of the year, and that we will act quickly to deploy assistance if necessary. Change to cellular alarm monitoring right away to assist us in helping you
Cellular Monitoring vs. Landline Monitoring
You might have to choose between cellular alarm monitoring system and landline monitoring system when evaluating various home security services. Although both system has benefits, you can choose one over the other depending on your home.
Cellular Alarm monitoring System:
For home security systems, cellular alarm monitoring is steadily growing in popularity. Instead of using a landline monitoring system, cellular alarm monitoring services use the cellular towers. Your home security won't be dependent on a landline or an internet connection thanks to this adaptable solution.
Because there are no cables to run, cellular alarm monitoring systems are incredibly flexible. When appropriate, you can employ cellular data and the internet to develop a fully wireless solution. Cellular monitoring systems, on the other hand, frequently use much more battery power than landline monitoring system because the wireless system needs power to operate.
A cellular alarm monitoring home security system might be interfered with by bad weather or cellular tower failures. Cellular-based systems also frequently cost more up front, even though they could include more sophisticated technology and wind up being cost-effective in the long run.
Cellular Alarm Monitoring System have several advantages, such as:
Adaptability: A wireless system that doesn't require any extra connections.
Affordability: Depending on whether the homeowner has a landline.
Being able to effortlessly transport the system if you relocate and place it wherever.
Landline Alarm Monitoring System:
The most traditional services link directly to a phone line and provide landline alarm monitoring services. To notify emergency personnel when something triggers the alarm, these monitoring services frequently need their own dedicated landline.
Although weather doesn't affect landline services the same way it does cellular alarm monitoring services, they could still go down. If they do, it can result in a false alert.
effective in the long run.
Advantages to Landline Alarm Monitoring Services include:
Easy to Install: Because the landline technology that the monitoring device can use is already present in many households.
Stability : There is a lower likelihood of outages with these landline monitoring systems.
Unlike Cellular Alarm Monitoring Systems, Landline Monitoring Systems are less likely to need or utilize battery power.
Affordability: Both in terms of technology and monitoring cost.
Which Monitoring System is better?
Depending on your particular needs, several security providers offer both cellular alarm monitoring system and landline alarm monitoring system. A landline alarm monitoring system might be more cost-effective and long-lasting if you want to run wires. However, a cellular alarm monitoring system can be your preferred option if you want a flexible system that doesn't require hard-wired connections.
Some businesses advise having both a landline monitoring system and a cellular alarm monitoring system. In this approach, especially in locations with patchy connections, such rural areas, the wired landline alarm monitoring system will still function if the wireless cellular alarm monitoring system or the wireless cellular alarm monitoring system goes down.
You only need to think about the connection because the equipment is same. Either a cellular alarm monitoring system or a landline monitoring system will provide you access to the same features and the same monitoring experience. Depending on your location and the system you choose, you'll need to decide which is ideal for you in terms of cost and dependability. Should you purchase a landline monitoring system or cellular alarm monitoring system? In either case, Guard n Watch can assist in designing a security system that is ideal for your requirements.
Benefits of Cellular Alarm Monitoring System
Let's examine the details of cellular alarm monitoring system and how it increases security. A security system's main function is to assist monitor and secure your home against crime, as you can undoubtedly infer from its name. Customers therefore install cellular dialers primarily to increase the effectiveness of their alerts.
Monitoring Through Phone Service Outages
Traditionally, central station communication is established by connecting a security system to a location's phone line. You might probably infer from this information that a phone outage would stop an alarm's monitoring. Alarm monitoring has been impacted by phone service failures for the whole history of the security industry. Cellular monitored systems employ a cell network to communicate with the central station, unlike alarms connected to phone lines. Because of this, cellular dialers offer a more dependable and consistent monitoring service than conventional phone lines.
Problems with phone service have only gotten worse recently. Alarm signals consequently frequently miss the central station. When phones go down, users can still retain their monitoring using cellular alarm monitoring! Let's now look at how several communication paths can be used for enhanced reliability in cellular alert monitoring.
Wireless and IP-Based Monitoring For Added Security
Many cell dialers have the option of using internet-based techniques in addition to cellular networks if those offer faster and more reliable communication than the local cellular networks. Call dialers can leverage a property's network or wireless internet connectivity to dial out when necessary, just as most cell phones can make wifi-based calls when necessary. This increases the security of a powerful surveillance method even further! Additionally, it enables clients to benefit from the security and convenience that come with cellular alarm monitoring even if they reside in areas with patchy mobile service. Let's talk about convenience and see how giving our customers access to cellular alarm monitoring makes utilizing their security system more convenient!
Making Alarm Monitoring as Convenient as Possible
Naturally, the possibility of additional protection alone persuades many consumers to choose cellular alarm monitoring. However, the extra comfort and simplicity this monitoring provides makes it an even more appealing concept. We will go into more detail about the advantages of cell tracking for convenience in this part. We'll start by outlining how interactive alarm control can increase security and convenience. The possibility of including smart home gadgets that communicate through your mobile phone will then be discussed. Let's look at "interactive" cellular monitoring as a starting point.
1.Interactive Smart Phone Control
Cellular alarm monitoring offers special security features, as we have already described. Additionally, some cell dialers support live cellular monitoring. Customers are now able to remotely manage their alarm systems using a computer or a smartphone app from any part of the world thanks to this functionality! When leaving the building, forget to arm the security system? No issue! With the help of our smartphone app, you can now always monitor the status of your alarm and make changes to it. This ensures that the alarm is always armed when you need it and also enables you to disable your security system for visitors without giving them a code that they can use to disable your alarm at a later time.
Additionally, our cellular dialer enables you to get immediate alarm alerts. Customers can choose and personalise these alerts to suit their preferences. For instance, the majority of customers like to be notified when an alarm is activated. Additionally, clients are informed when persons enter and leave their property through occurrences like system armings and disarmings. Notifications for situations like low sensor batteries are among the other warnings. One of our top security system updates over the past few years is interactive security because of the extra convenience it offers. Let's now examine how a cellular dialer might assist you in converting any home into a smart home system!
2.Smart Home features for Additional Security and Convenience
Our cell dialer not only calls our central station, but it also serves as a hub for our smart home. So what does this actually mean? In essence, it indicates that it communicates using a frequency that is "talk able" by a variety of smart home appliances. Products for the smart home have the capacity to connect to a pre-established network. In this situation, any "Z-Wave" compatible devices can be used with our dialer. One of the most dependable and consistent smart home platforms is the Z-Wave network. You may use our app to control Z-Wave devices that you install. With this, you can always operate your alarm system and smart home from the same app!
HOW DOES CELLULAR ALARM MONITORING WORK?
Your cellular alarm monitoring system employs cellular technology (much like your smartphone) to instantly alert our in-house professional monitoring network when the security system at your location is triggered or someone is attempting to enter your home or business.
Within seconds, one of our highly skilled dispatch specialists will call you to determine whether you need help or whether the alarm is false.
If it's a hoax, we'll just turn off the dispatch. If you require assistance, we will immediately call emergency services to send you assistance as soon as possible, and we will remain on the phone with you until assistance arrives.
A cellular alarm monitoring system is impossible to manipulate for even the most seasoned robbers. Cellular Monitoring Systems are challenging to circumvent because there are no wires to break.
This is only one of the many factors that make Guard n Watch cellular alarm monitoring the most secure professional monitoring option.
It's best to rely on multiple monitoring methods during power outages. When combined with cellular alarm monitoring, internet monitoring adds an additional layer of security. The greatest cellular communication or technology operates within the anticipated time frame. This guarantees effective and continuous security monitoring to keep your house safe and secured around-the-clock.