SECURITY GUARDING SERVICES
GUARD N WATCH SPECIALIZES IN PROVIDING EXPERT DOG SECURITY SERVICES TO A WIDE RANGE OF CLIENTS AND SECTORS TO ENSURE PUBLIC SAFETY AND CUSTOMER SATISFACTION. OUR SIA-LICENSED SECURITY GUARDS ARE HIGHLY TRAINED AND EQUIPPED WITH AN AUTHORIZED VEHICLE AND A TRAINED SECURITY DOG. TO ENSURE THAT OUR SERVICE MAINTAINS ITS HIGH STANDARDS, GUARD N WATCH SECURITY REGULARLY TRAINS OUR CANINE HANDLERS TO THE NEWEST STANDARDS. THROUGH MEETINGS WITH THE APPROPRIATE PROFESSIONALS AND CLIENT INPUT, WE LOOK FOR INNOVATIVE METHODS TO IMPROVE OUR SERVICES.
We pride ourselves on employing the very best dog teams, controlling the best trained guard dogs and patrol dogs. Our handlers and dogs are a unique asset with many benefits over CCTV and traditional security guarding. There is no doubt security dog handling is a cost-effective answer to protecting larger areas or open space where multiple personnel are required.
WHERE TO USE DOG SECURITY
OUR DOG SECURITY SERVICES ARE MOST USED WHEN A WIDE PIECE OF LAND MUST BE PATROLLED, AND THE ENTIRE PERIMETER OF THE SITE NEEDS TO BE CHECKED. THESE ARE SOME OF THE POSSIBILITIES:
WHERE CONCERNS CANNOT BE MANAGED EXCLUSIVELY BY A STATIC GUARD IN CORPORATE HEADQUARTERS.
INTRUDERS MAY HAVE TAKEN UP RESIDENCE ON UNOCCUPIED LAND.
WHERE THE ADDED DANGER OF A SECURITY DOG IS REQUIRED IN HIGH-CRIME REGIONS.
EXPERT DOG SENSES AND HANDLER EXPERIENCE ARE REQUIRED FOR DRUG DETECTION.
SITES WITH A LARGE PERIMETER THAT MUST BE COVERED.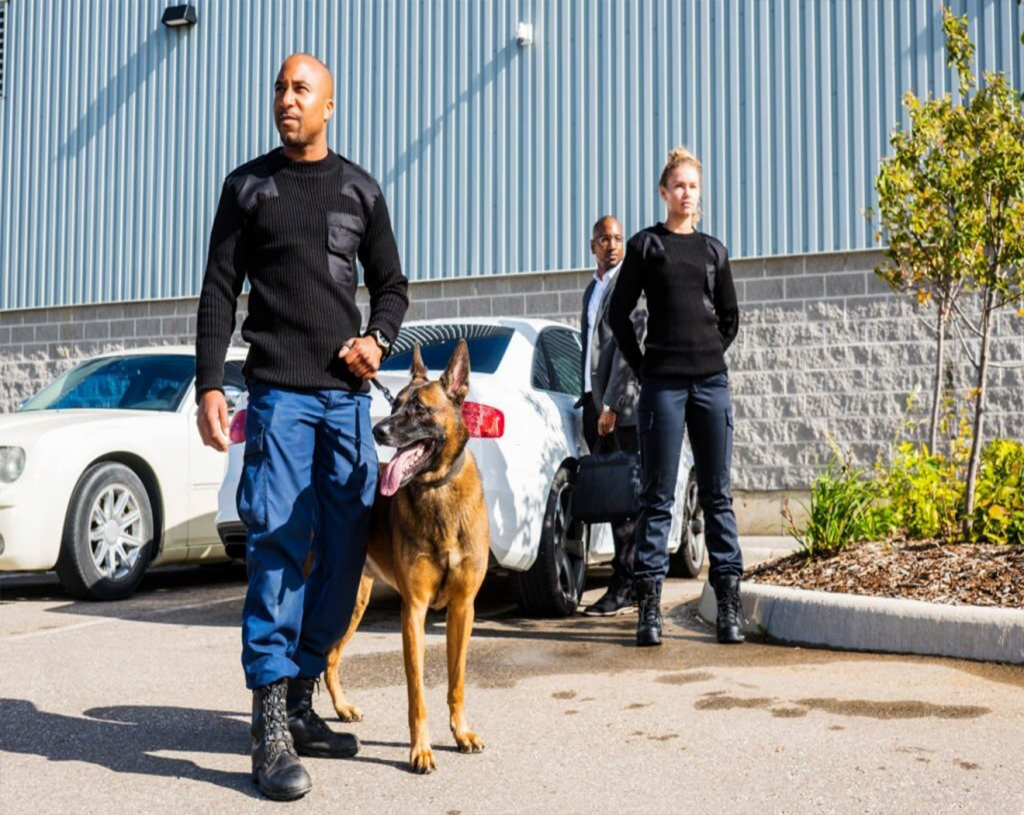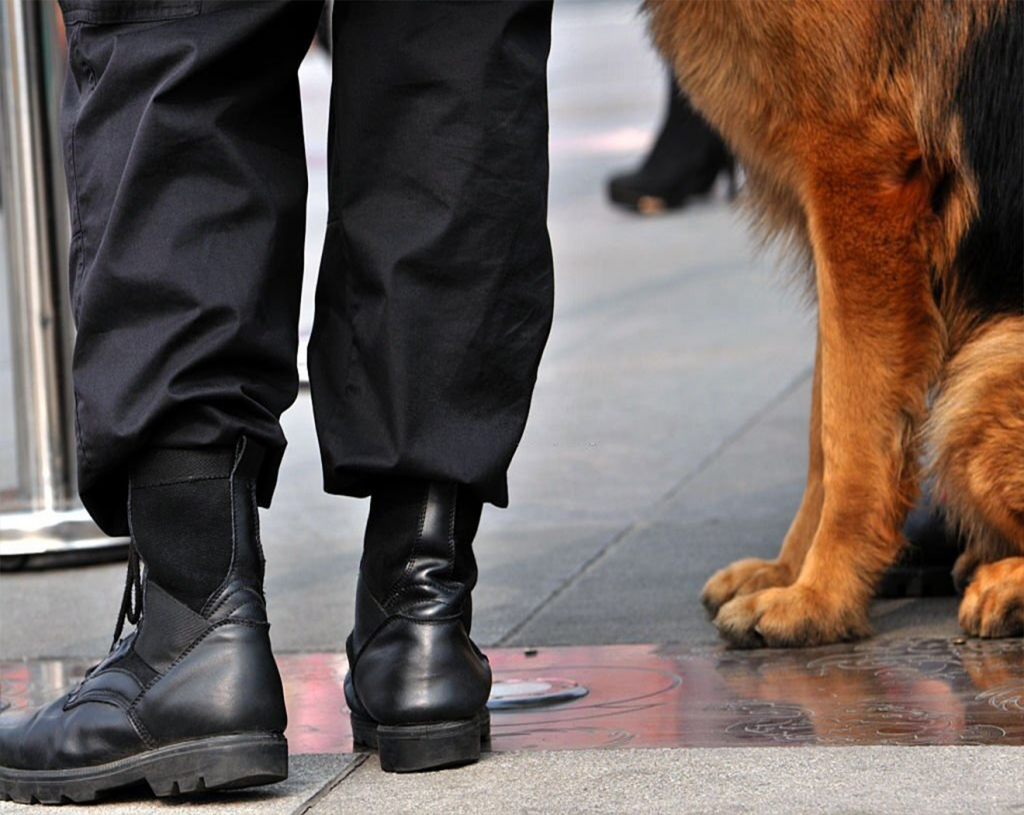 HIRE DOG HANDLERS FOR ABSOLUTE SECURITY AND PEACE OF MIND
All our security dog handlers are trained and qualified to NASDU standards (National Association of Security Dog Users – the recognized industry body upholding strict codes of practice), in addition to being fully SIA licensed security officers.
Call the Guard N Watch for dog security 24/7 and have a Rapid Response Service on site within few hours.
All our security dog patrol teams in the UK have received extraordinary training, ensuring that the service you receive is always of the highest quality. As a result, when huge regions and open spaces need to be monitored, the dogs are most effective