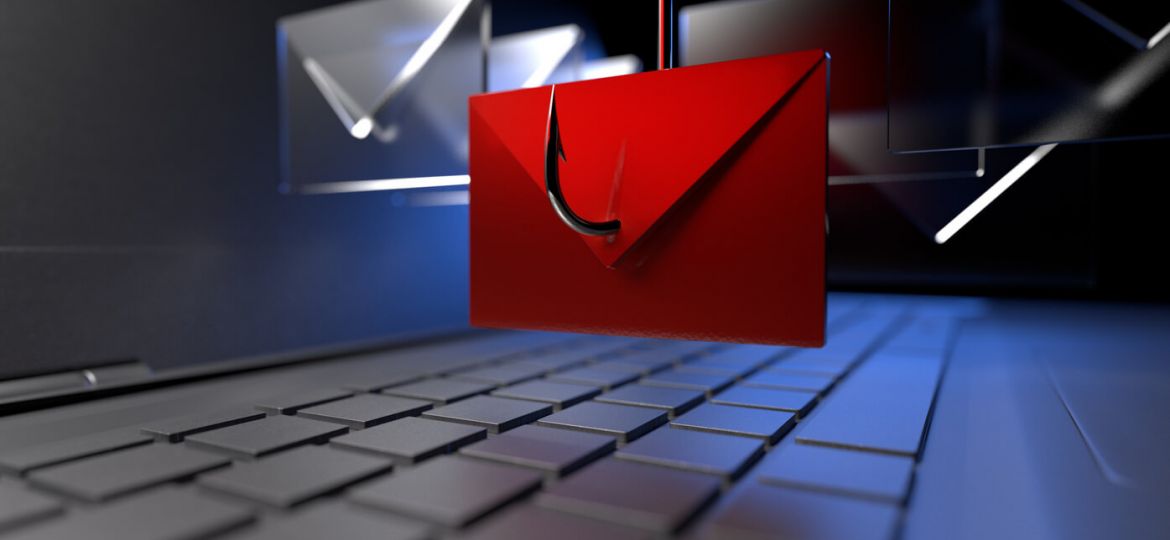 Keeping Your Small Business Safe From Fake Email Scams
Fake email scams frequently target small businesses, so it's critical to understand how to defend yourself from these schemes.
In an attempt to steal information or money from the recipient, criminals will frequently send fraudulent emails appearing to be from a legitimate company. As a result, it is critical that small business owners recognize the warning signals of phoney emails and understand how to protect themselves from this type of attack.
Is your small business secure against email scams? Fake email scams can be highly convincing, but understanding what to check for can save your firm money or personal information.
To keep your business safe, we offer some fantastic ideas for detecting and preventing bogus email frauds.
An Overview of Fake Email Scams
Small and medium-sized companies are significantly more vulnerable to cyber attacks than larger corporations. It's because they lack the money to invest in cyber security and the skills to put effective security procedures in place.
Fake email scams are becoming more popular by the day. Before we go into the specifics of protecting your company from such scams, let us first define what they are.
What are Fake Email Scams?
Fake email scams are a sort of business email scam in which scammers send emails imitating a corporation or individual in order to mislead recipients into providing money or personal information.
These frauds can be extremely sophisticated, and they frequently use realistic-looking branding and logos to appear legitimate. Scammers may also hack into legitimate email accounts and exploit them to send fraudulent messages.
How Businesses Become Targets of Fake Email Scams
Email scams are growing more popular, and businesses are frequently the victims of these schemes.
This is due to a number of factors.
For starters, corporations have more money than individuals, making them a more appealing target for scammers.
Second, corporations often have more staff, which increases the likelihood that someone may fall for the fraud.
Finally, corporations often have greater access to sensitive information such as credit card and social security numbers. Making it easier for scammers to steal and utilize this information to their advantage.
As a result, businesses must be aware of these frauds and take precautions to protect themselves.
4 Types of business email scams:
There are numerous business-email scams out there. The following are some of the most common examples:
A scam in which the criminal sends you an email that appears to be from someone you know and requests personal information from you (for example, passwords or credit card numbers).
A sort of phishing attack against organizations that typically involves spoofed emails requesting money transfers.
When someone steals your identity or commits fraud using your personal information.
4. Business email compromise (BEC):
It is a serious sort of fraud in which thieves mimic executives or other trusted members of a firm in order to dupe employees into paying money or exposing vital information. According to the FBI, BECs have cost businesses more than $5 billion since 2017.
Always Lookout for Phishing Attacks
Keep an eye out for business email scams that request personal information or money or appear strange in any manner. If you have any doubts about the legitimacy of an email, contact the company directly. Never open any attachments or click on any links in suspicious emails; these could include malware designed to infect your system.
5 Ways to Spot Fake Emails
With so much business being conducted over email these days, it's critical to be able to identify a bogus email scam. Here are some indicators that an email is real or not:
The sender's address does not correspond to the company they claim to represent. If you're not sure, conduct a quick Google search of the address to verify if it matches the company's official website.
The email contains grammatical and spelling issues. While everyone makes typos from time to time, scammers frequently do not proofread their emails, which can be a red sign.
You are instructed to either click on a link or download an attachment. It's better not to click on anything unless you're anticipating this type of contact from the sender.
The message is ambiguous or makes no sense. Scammers frequently send out mass emails without personalising them, thus the content may be irrelevant to your individual circumstances.
You're presented with a deal that appears to be too good to be true. If an offer appears to be too good to be true, it most likely is! Be extremely cautious about sudden offers of money or extravagant gifts.
If you're unsure about an email, take the safe route and don't respond. It is always better to be safe than sorry!