SECURITY SYSTEM SOLUTIONS
INTEGRATED POWER SUPPLY AND CONTROL SOLUTIONS FOR CCTV AND WISP SYSTEMS. SMART BOXES ARE THE RAPID AND DEPENDABLE SOLUTION FOR POWERING AND REMOTELY CONTROLLING POE OR DC DEVICES SUCH AS VIDEO SURVEILLANCE CAMERAS, WIRELESS TELECOMMUNICATION DEVICES, OR WI-FI HOT SPOTS. THEY ARE AVAILABLE IN TWO TYPES, DEPENDING ON THE ENERGY SOURCES AVAILABLE.
LIFEPO4 LITHIUM BATTERIES PROVIDE THE HIGHEST LEVEL OF SAFETY AND EFFICIENCY. THERE ARE NO ISSUES WITH DEEP DISCHARGE OR BATTERY PACK DEGENERATION. IT IS POSSIBLE TO DO OVER 2000 DEEP DISCHARGE/CHARGE CYCLES WITHOUT HARMING THE BATTERIES' HEALTH OR REDUCING THEIR WEIGHT AND VOLUME.
There are two types of integrated power supply smart boxes in the market right now, INCLUDING:
STREETLAMP CYCLE VERSION: WHEN THE MAIN POWER SUPPLY IS INTERRUPTED, AS IT IS IN THE CASE OF STREETLIGHTS, THE SMART BOX ENSURES ENERGY CONTINUITY THROUGH SOPHISTICATED CHARGE CYCLE MANAGEMENT. THE SNMP MODULE PROVIDES FOR REMOTE CONTROL OF THE CHARGING STATUS OF THE DEVICE AS WELL AS THE MANAGEMENT OF AUTOMATIC ALARMS.
SOLAR VERSION: IN THE EVENT OF A COMPLETE LACK OF CONTINUOUS ENERGY SOURCES, THE SOLAR VARIANT USES SOLAR PANELS TO ESTABLISH A PERFECT BALANCE BETWEEN USE AND SUPPLIES. VIDEO MONITORING SYSTEMS ON BUILDING SITES, ILLEGAL LANDFILLS, AND EMERGENCY TELECOMMUNICATION SYSTEMS ARE ALL GOOD CANDIDATES.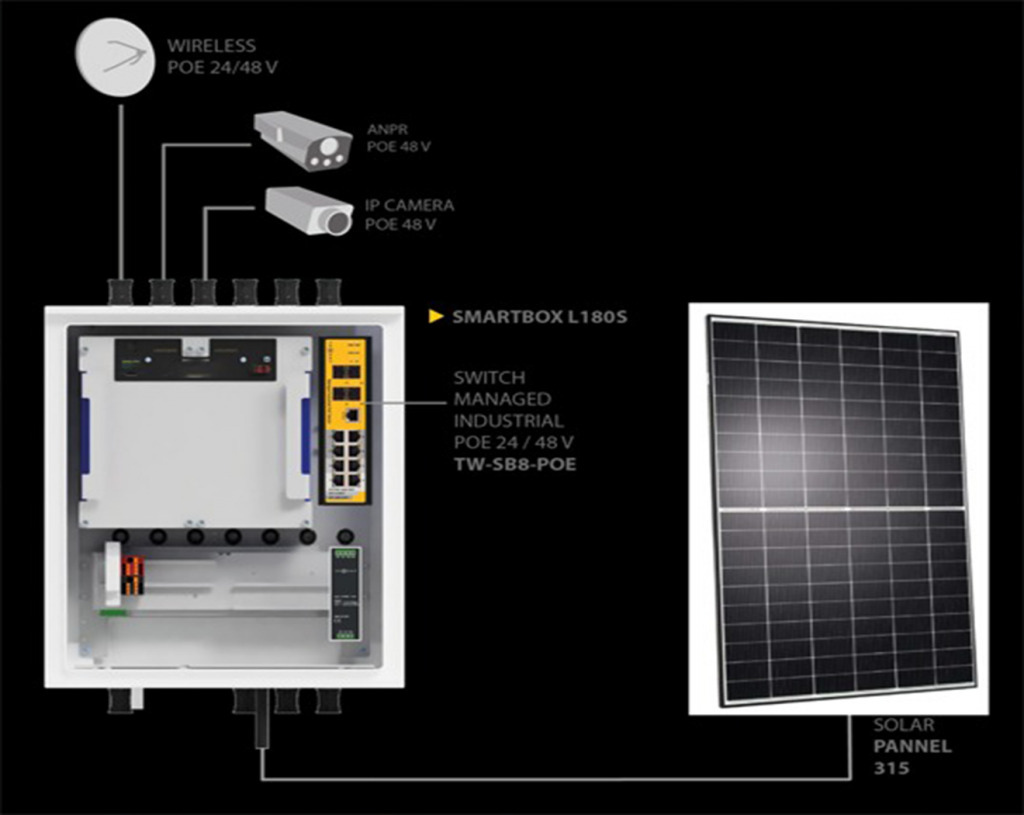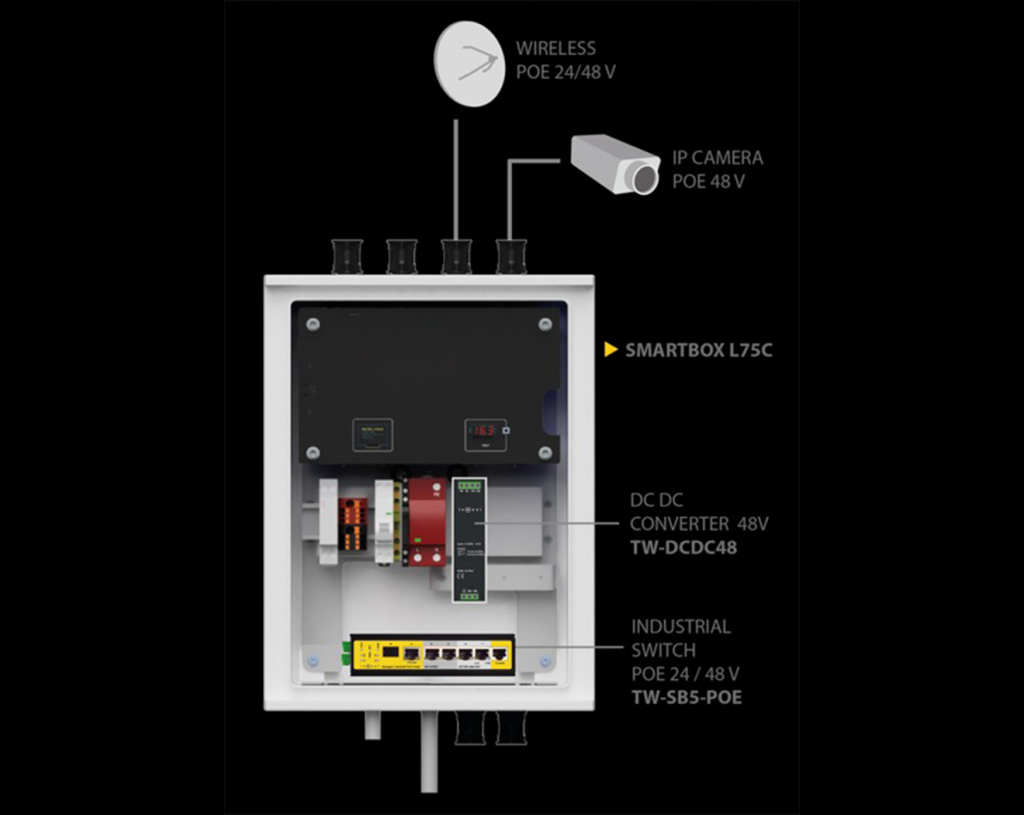 IoT program to regulate all energy values, temperatures, door openings, and all environmental sensor values connected to the box in real time. All Smart Boxes include it for free. It does not necessitate the purchase of any additional hardware.
A sturdy pole mounting kit is included with every Smart Box cabinet, making installation easier and ensuring stability.